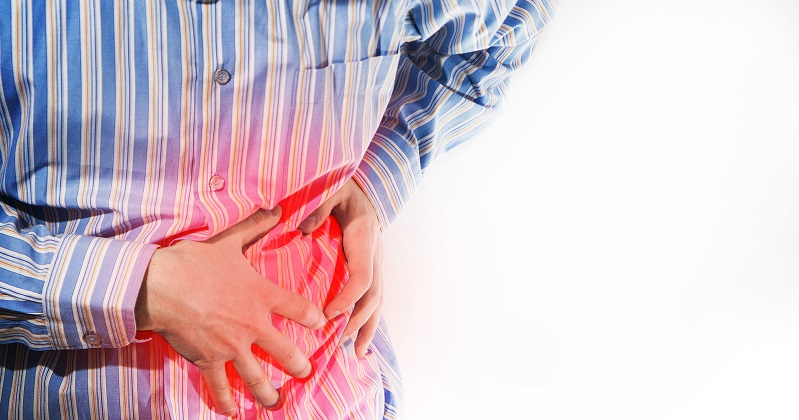 You gallbladder is a pear-shaped organ located in the upper right corner of your abdomen that helps with the digestive process by releasing bile to help break down foods. And while it certainly helps with the digestive process, the gallbladder is far from an essential organ, and it can be removed if problems develop. But what signs and symptoms suggest you may be dealing with an issue in your gallbladder? We answer those questions and more below.
Could I Have A Gallbladder Problem?
Your gallbladder acts as a storage center for bile that is released after you eat a meal to help break down food particles, and the most common reason a problem develops is because there is an issue with bile releasing from the storage tank. Typically this is due to an infection or the presence of gallstones, which block bile from leaving the bile duct.
Common signs that suggest you may be dealing with a gallbladder blockage or similar problem include:
Pain in the upper right side of your abdomen, especially when eating fatty foods
Pain that radiates to your back, shoulder blades or chest
Pain in the middle of your abdomen
Bloating
Chills or fever
Nausea after eating
A yellowing of the skin or eyes
Vomiting after eating
Many patients experience an uptick in symptoms shortly after eating, so if you notice an intensity in symptoms after a meal, consider setting up an appointment with your doctor.
Treating Gallbladder Issues
If you're presenting with only minor symptoms, your doctor may talk to you about dietary changes than can help calm symptoms, as well as how an exercise program can help reduce your risk of future gallbladder issues. If the pain is more chronic or severe, medical intervention may be advised.
Since the gallbladder is a nonessential organ, the most common treatment for gallbladder inflammation or a gallbladder blockage is surgical removal. During surgery, which we explain in depth in this blog post, your surgeon will remove the small organ which will prevent the inflammation or blockages from causing problems. Now, instead of bile being produced in the liver, stored in the gallbladder and released into the small intestine, bile will go straight from the liver to the small intestine.
Your gallbladder releases bile when necessary to help break down food during digestion, but since you'll no longer have this reservoir, it will take longer for your liver to produce enough bile to aid in the digestive process when you consume foods that don't break down as easily. Large, fatty meals will take longer to break down without a gallbladder and can leave you feeling uncomfortable or bloated, so dietary education and minor changes may be necessary. Some people find it easier to consume more small meals throughout the day instead of three larger meals to help their body with the digestive process.
So if you are experiencing any of the symptoms we've listed above, or you believe that you may be dealing with a gallbladder issue, reach out to Dr. Koeplin. He has a wealth of experience diagnosing and treating gallbladder issues, and he can do the same for you. For more information, contact his office today.