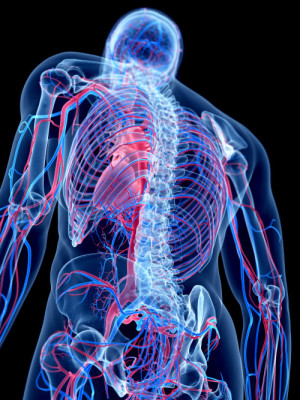 General surgeons perform many types of procedures – from hernia repairs to weight loss surgery. One general surgery specialty we have not yet discussed is vascular surgery. The purpose of this article is to define vascular surgery, discuss some of the common procedures that fall into the vascular category, and talk about how these surgeries can treat various conditions.
What is Vascular Surgery?
Vascular surgery encompasses any procedure that deals with the vascular system (blood vessels, arteries, veins, and the lymphatic system). Most vascular surgery procedures are minimally invasive. Vascular procedures are used to prevent strokes, manage aneurysms, relieve or bypass blocked arteries and treat varicose veins.
Vascular Surgical Procedures
Vascular surgery can be used to treat a number of conditions and diseases. Here are some common vascular procedures, and the conditions they can treat:
Arterectomy. This procedure is used to treat the artery hardening condition known as atherosclerosis.
Aneurysm Repair Surgery. In this procedure, your surgeon removes and/or repairs the aneurysm.
Catheter Emoblization. This procedure blocks blood vessels containing abnormalities.
Angioplasty. A procedure to unblock a blood vessel.
Bypass. A procedure to bypass a blocked vessel.
These procedures can be helpful in treating a number of diseases and conditions including: trauma, congenital malformation, artery diseases, and atherosclerosis (a condition in which the arteries begin to harden and become filled with deposits of placque).
St. Paul Vascular Surgeon
Conditions, injuries, and diseases that impact the vascular system typically require quick treatment, as the risks are potentially life threatening. Contact Dr. Michael Koeplin if you are in need of a vascular surgeon in the Twin Cities metro area. Dr. Koeplin has been performing general surgery procedures in Minnesota for the past 20 years, and has the expertise necessary to provide you with the exceptional care you need.